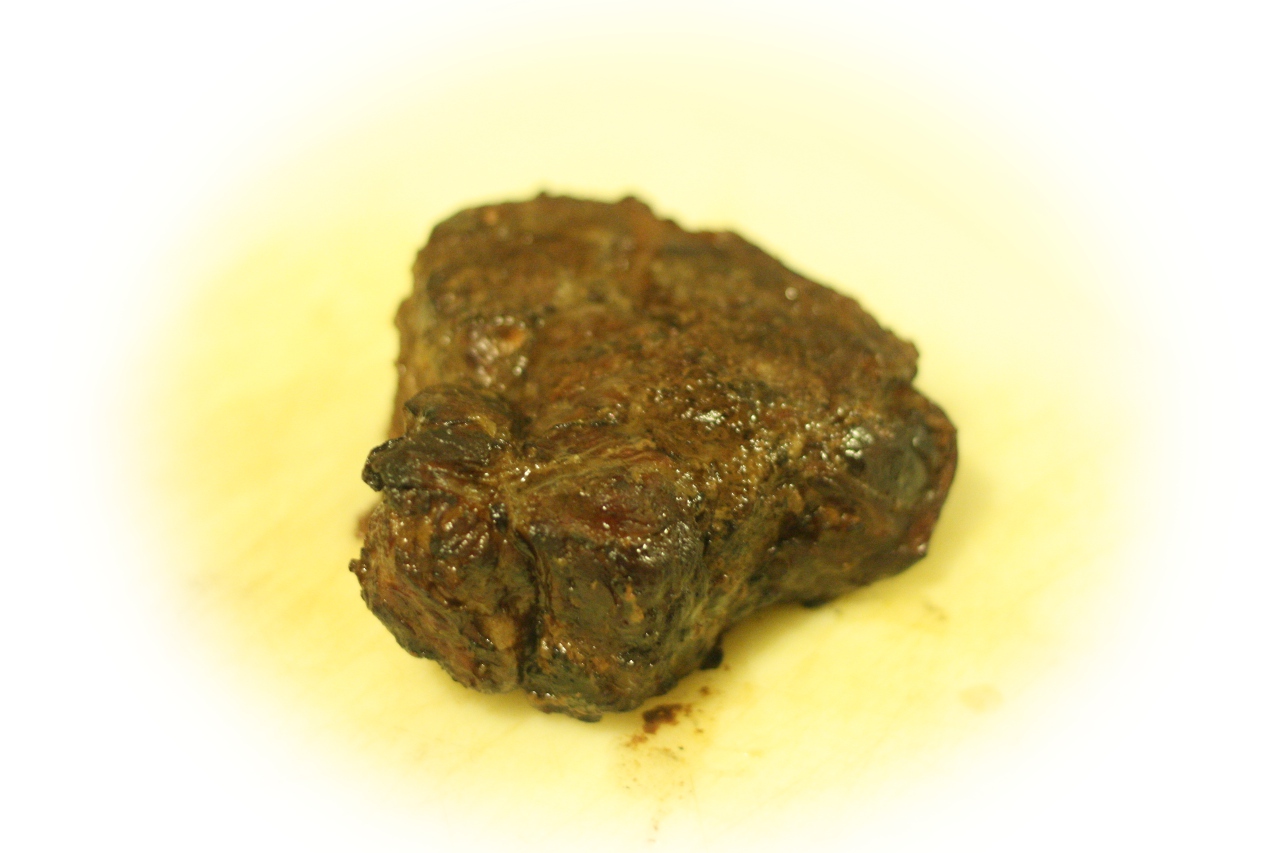 2-4 pound chuck roast
1/4 c. rum
3/4 c. soy sauce
1 c. beef stock
2 T. Worstershire sauce
1/2 diced onion
2 gloves garlic
Poke the meat a bit. I think doing so might help the marinade get in. Then stick the meat in a plastic bag, dump the other ingredients in, and close the bag, trying to get as much air out as possible. Let sit for a few hours (I did 6 this particular time).
Remove the meat from bag, and save a few table spoons of the marinade.
Smoke the meat until the internal temp is 140 degrees (F). I did this with wood chips soaked in water, place in a disposable pan on the left burner of a gas grill with the meat placed on the right side (burner off). This took about 90 minutes.
At this point, you want to tightly wrap the meat in aluminum foil along with a bit more marinade. This will make sure the end result is moist.
Return the meat to a low heat (grill or oven) and leave until tender (probably well more than 2 hours).
Remove and let rest 15 minutes, then cut and serve.